WE WILL UPDATE THE DESCRIPTION
AND THE TIME TABLE VERY SOON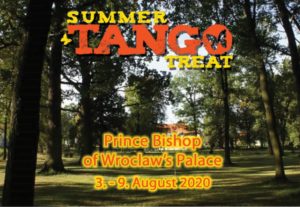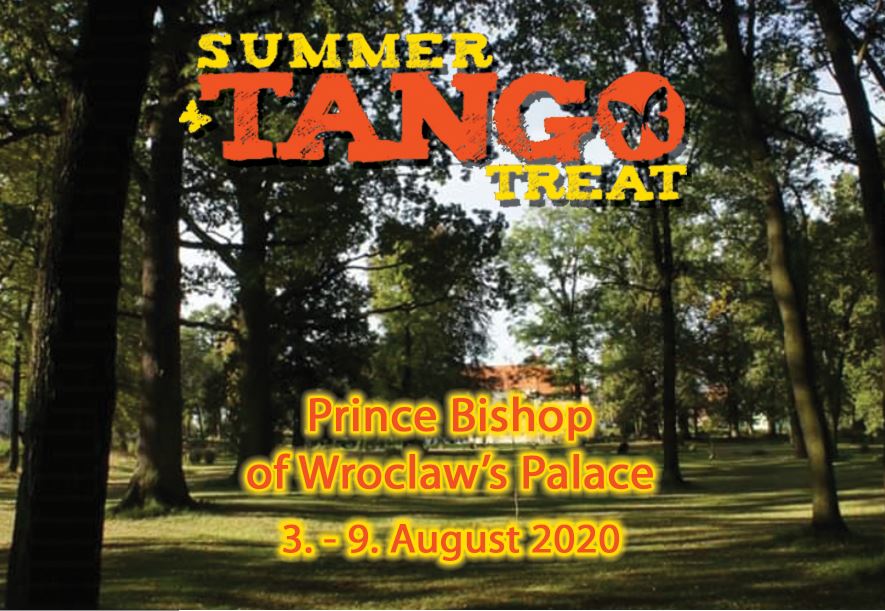 The "Bishop's Palace Edition" 2020 will take place from the 3rd to the 9th of August 2020

"La Mala Junta"
Me, you and us. When music, tecnique and soul meet.
Three teachers, three points of view.
Come and spend a cozy, intimate, weekend with us!
Tango: classes, practicas, free practicing and milongas! But also Contact Improvisation, Yoga, trips to the lake, jogging, grilling together, night fire … and much more! In the Prince-Bishop of Wroclaw's palace, an historical building with a big park! Enjoying togetherness and relaxing time in beautiful surroundings!
Classes will be lead by our Summer Tango Treat Dream Team, active and loved in Berlin where they live, as well as Germany, Europe and around the World, with many years of experience in teaching, social dancing and performing. Take a look at our videos! Classes are open for people coming from different parts of the world, since we speak Italian, English, Spanish, German and French.
Learn and improve your Tango through fun!
*REGISTRATION OPENS ON THE 14th OF FEBRUARY 2020*
*260€ | Early Bird Discount until the end of March: 230€*
The infos on the website are updated, use the registration form to take part in the Summer Tango Treat. And please share our project with your friends, if you like it.
We are also on Facebook! Join the group, to have informations and to keep in touch with the participants.
Information about the classes

The teachers will prepare their classes according to the following topics and ideas,
you can expect different approaches and movements in each class, there won't be repetitions:
"me, you, the both of us" TUESDAY

…. fundamentals of Tango: posture, walk, musicality ….
"we" WEDNESDAY

…. el abrazo: close and open embrace, connection with the partner ….
"technique" THURSDAY

…. structures and improvisation in Tango ….
"the music" FRIDAY

…. dynamics, favorite milonga and vals movements of the teachers ….
"two souls, one vision" SATURDAY

…. our interpretations, our styles ….
Gaia Pisauro, Francesco Cieschi and Leandro Furlan invite you to a beautiful event, the Summer Tango Treat, in the lovely PRINCE-BISHOP OF WROCLAW'S PALACE, Germany, just 4 hours east of Berlin !